Center for Studies in Demography and Ecology
CSDE Welcomes New Graduate Certificate Trainees!
Posted: 6/11/2021 (CSDE Research)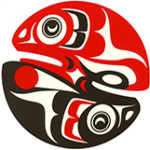 CSDE is excited to welcome its newest cohort of Trainees! Taylor Riley (Epidemiology), Aryaa
Rajouria (Sociology), Maitreyi Sahu (Health Metrics Sciences), Daniel Cockson (Epidemiology),
Aminah Mabruk (Sociology), Mary Bridge Waters (Epidemiology), Larissa Caldeira
(Sociology), Esteban Valencia (Epidemiology), and Hiwot Zewdie (Epidemiology) will be
joining the 2021-2022 Cohort. Welcome to our new students and we look forward to meeting
you on campus in the Fall!
While CSDE's 2020-2021 cohort of Trainees joined CSDE in January, we look forward to
finally meeting them in person next year as well! For those of you who have not met our 2020-
2021 Trainees, we encourage you to reach out to and learn about their amazing research and
community involvement. They include Izzy Sederbaum (Evan School of Public Policy), June
Yang (Sociology), David Coomes (Epidemiology), Will von Geldern (Evans School of Public
Policy), Diane Xue (Public Health Genetics), Ihsan Kahveci (Sociology), Ellie Terry (Evans
School of Public Policy), Postyn Smith (Geography), Colin Baynes (Global Health), Haley
Comfort (IHME), Callie Freitag (Evans School of Public Policy), Maxine Wright (Sociology),
Thomas Lindman (Evans School of Public Policy), Natalie Vaughan-Wynn (Geography),
Elizabeth Pelletier (Evans School of Public Policy), Courtney Allen (Sociology), Breon Haskett
(Sociology), and Horacio Chacon-Torrico (Global Health). CSDE is grateful to have such a
wonderful community of students!