Center for Studies in Demography and Ecology
David Swanson Forecasts the COVID-19 Surge Peak in Whatcom County, WA
Posted: 4/5/2020 (CSDE in the News and CSDE Research)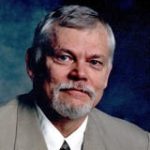 CSDE Regional Affiliate David Swanson predicts that, without immediate action from leadership in Whatcom County to gather necessary resources, the coronavirus will surge to a massive peak in the county by April 25th.  His projections were published in the Northwest Citizen on March 30, updated on April 3 and then informed another article about hospitalizations, also in the Northwest Citizen on April 6.  Swanson calculated this forecast by using confirmed cases from the COVID-19 website set up at Johns Hopkins University. With these data, Swanson "constructed a simple, extrapolative geometric model that is used to forecast confirmed cumulative and new COVID-19 cases by day to April 25th." This peak will result in potentially harmful local consequences, especially in overwhelming Washington's health care systems. Swanson's recent update depicting results of social distancing measures—demonstrates that the number of peak cases will be lower than the initial prediction.
Swanson deliberately used a simple geometric model to do the forecasts for Whatcom County because sophisticated ones require so much data that they typically are not usable for a small area finding itself in the initial surge of a pandemic. He felt it was vital that people living in counties and small towns have some idea of what they might be facing rather than remaining in the dark. As more data become available he plans to develop more sophisticated models to which the accuracy – or more generally, the utility – of the simple geometric model can compared. 
In publishing his predictions for The Northwest Citizen, Swanson writes "while these results are welcome news, keep in mind that the updated results will still heavily impact our healthcare system…moreover, this update suggests we can expect that 1.2 percent of the population of Whatcom County will have been infected by April 25th." Swanson will publish continual updates through the Northwest Citizen. Click the link below to see where you can find these updates. 
Affiliates