Center for Studies in Demography and Ecology
Heterogeneity in Migrant Health Selection: The Role of Immigrant Visas
Posted: 10/18/2020 (CSDE Seminar Series)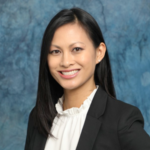 At the CSDE seminar on October 23rd, Dr. Brittany N. Morey will present "Heterogeneity in Migrant Health Selection: The Role of Immigrant Visas". The talk will highlight the role of visa status on health among immigrants, using data from the Health of Philippine Emigrants Study. Dr. Morey is an Assistant Professor of Public Health at the University of California, Irvine. She is currently a co-investigator on a National Cancer Institute-funded grant to investigate the role of ethnic enclaves and neighborhood sociocultural institutions on health outcomes and behaviors among Asian American and Hispanic women with breast cancer.
Register for Dr. Morey's Zoom seminar here.
After the seminar, CSDE trainee Hannah Lee will facilitate a graduate student discussion with Dr. Morey. RSVP by emailing her at hwlee23@uw.edu.
Date: 10/23/2020
Time: 12.30-1.30PM Pacific Time
Location: Virtual via Zoom