Important: Webinar on the 2020 Census Citizenship Question
Posted: 11/30/2018 (CSDE Research)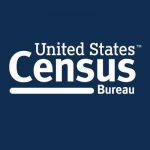 The Population Association of America, with support from the Population Reference Bureau, is presenting a webinar on "Why an Untested Citizenship Question Threatens the 2020 Census" on Wednesday, December 5, 4:00-5:00 PM. You can register for the webinar here.
With the 2020 Census set to begin in less than 18 months, the Trump Administration has proposed adding an untested question on citizenship status to the decennial survey. This action is currently being challenged in federal court by several states, and a decision is pending. Civil rights and scientific organizations alike are concerned that including the citizenship question will adversely affect participation in the 2020 Census and, ultimately, the quality of decennial census data.
Join us for an informative discussion delving into the implications of a citizenship question on the 2020 Census and hear firsthand from population scientists whose expertise is informing ongoing deliberations.
The featured speakers are Dr. Douglas Massey, Princeton University, and Dr. Jennifer Van Hook, Pennsylvania State University. The moderator is Dr. Linda Jacobsen, from the Population Reference Bureau.