Letter from the Director
Posted: 12/9/2019 (CSDE Seminar Series)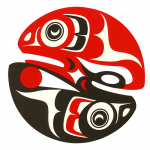 As we move towards the end of another calendar year, I want to wish the entire CSDE community the very best during the winter break. Thank you everyone for your contributions to CSDE in this past year.
CSDE celebrated the end of the quarter with its Biannual Trainees' Lightning Talks and Poster Session. I am deeply grateful to Emily Pollock for organizing the session, Jon Wakefield and Aimee Dechter for their work recruiting posters and managing the voting system, and Sehej Singh and David Fernandes for logistics, food, and publicity. The poster award winner is CSDE Trainee Claire Rothschild for her research titled Utility of Remotely Enrolling Women into Mobile Messaging Platform for Contraceptive Research. Her attractive poster, elegant study design, clear articulation of the research project, and important findings offer a cautionary tale about the possibilities of mobile messaging platforms for research in settings where access is far more complex than typically assumed.
CSDE is looking forward to welcoming the New Year! We have an excellent array of speakers and topics for the CSDE seminar series during the winter. Topics covered include every dimension of demographic research. On January 10, Professor Robert Pollak (Washington University) will kick off the seminar series with a talk about the impact of fathers' multiple-partner fertility on children's education. UW Atmospheric Sciences Professor, Stephen Warren, will offer his perspective on population dynamics on January 17. As part of our focus on highlighting the value of the Census and in honor of the upcoming Census2020, CSDE will welcome alum Dr. Brad Foster (U.S. Census Bureau) on January 24. Dr. Foster will evaluate the gender wage gap using linked census and administrative records. On January 31, CSDE Affiliate and Executive Committee Member, India Ornelas will present her research on the health of undocumented Latinx immigrants. Penn State Professor Jennifer Van Hook will join CSDE on February 7 to present research findings on intergenerational education mobility among Mexican Americans. Professor Van Hook is here at the invitation of CSDE Fellow Neal Marquez (Sociology). On February 14, CSDE continues its research series on the social demography of homelessness. CSDE Regional Affiliate Janelle Taylor returns to UW from the University of Toronto to present her research on elder orphans on February 21. UPenn Professor Irma Elo will join us on February 28 to present her research on trends in U.S. Mortality. Professor Elo is here at the invitation of CSDE Fellow Jessica Godwin (Statistics) who will host her visit. And, on March 6, CSDE welcomes incoming PAA President, Professor Eileen Crimmins (USC), who share with us a preview of her presidential address. We celebrate the end of the quarter with our Biannual Trainees' Lightning Talks and Poster Session. You can download a flier for the seminar series here or sign up for calendar reminders via trumba.
Here's to plenty of rest and rejuvenation for you, your family, and your friends.
~
Sara Curran, CSDE Director
Deadline: 12/09/2019
Affiliates