Center for Studies in Demography and Ecology
Lightning Talks & Poster Session Abstract Submission Deadline Extended
Posted: 10/13/2019 (CSDE Seminar Series)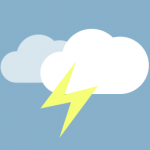 To all graduate students: The deadline to submit your abstracts for the CSDE Lightning Talks & Poster Session has been extended to this Friday October 18 at 9:00AM! You only need to submit a brief abstract and information about yourself and your collaborators on the project. Submit your application HERE. 
This Lightning Talks and Poster session is a great opportunity to make new connections with faculty and students working in your area, and to improve your presentation and poster-making skills in advance of conferences. We will select up to 7 students to give a brief (2-3 min) talk to introduce the research displayed in their poster.  
The Lightning Talks will take place Friday, December 6, 2019, 12:30-1:30 PM in Room Green A, Research Commons, Allen Library.
Deadline: 10/18/2019