Center for Studies in Demography and Ecology
Mitigating Impacts to Research Activities due to COVID-19: Important Updates from UW HSD and NSF
Posted: 3/21/2020 (CSDE Research)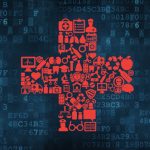 The University is closely monitoring COVID-19 and extensive emergency procedures are in place. Be sure to read UW's coronavirus FAQ page, as it contains important information for everyone in the UW community. CSDE also has an ongoing post regarding mitigating impacts to research activities. Recent updates include:
UW Human Subjects Division (HSD) temporarily halts some UW HSD research, effective Monday, March 23, 2020.
NSF announced 

March deadline date extensions for some solicitations and Dear Colleague Letters (DCLs). 
Please click this link for more details and updates.