No Seminar this Friday, We'll See You at PAA!
Posted: 4/8/2019 ()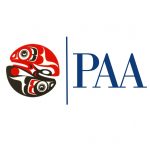 This week, 4 CSDE Fellows, 9 CSDE Trainees, and 28 CSDE Affiliates are scheduled to participate as presenters, chairs, coauthors, and discussants at the upcoming 2019 Population Association of America meeting, in Austin. Our scholars tackle a wide range of demographic issues, represented in the varied presentations listed here.
CSDE will also sponsor an IAPHS panel discussion and reception on community-engaged research titled "Population Health Reception: The Perils and Promise of Community Engaged Research" (Wednesday, 4/10/2019, 6:00-7:30 PM, JW Marriott, Brazos 206). Organized by Chris Bachrach and Dawn Upchurch, this panel will feature comments by Mark Hayward, University of Texas-Austin, Lourdes Rodriguez, University of Texas-Austin, David Vlahov, Yale School of Nursing, and Rachel Kimbro, Rice University. There will be plenty of time for networking, refreshments, and a lively audience discussion.
CSDE has supported Trainees and Fellows by awarding PAA travel grants to Ian Kennedy, Christine Leibbrand, Connor Gilroy, and Hilary Wething. CSDE Trainees also participated in a PAA workshop led by Matt Hall last Fall, where they received feedback from CSDE Affiliates on drafts of their submissions.