NSF CISE CAREER Proposal Writing Workshop: Registration Open!
Posted: 3/11/2022 (CSDE Research)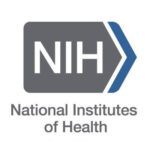 The NSF Directorate for Computer & Information Science & Engineering (CISE) is holding its annual CAREER Writing Workshop in April. The goal of these workshops is to introduce junior, eligible faculty to the NSF Faculty Early Career Development (CAREER) Program and help them to prepare their CAREER proposals to target CISE programs. Attendees will have the opportunity to improve their skills in proposal writing, as well as to interact with NSF program directors from different CISE divisions (OAC, CCF, CNS, and IIS) and recent NSF CAREER awardees. The workshops are also open to multidisciplinary researchers with a CISE-specific focus, including cyber-infrastructure. The workshops include presentations and discussions on proposal preparation, experience sharing, a mock panel, and meetings with Program Directors from various research programs within CISE.
Register for this workshop HERE.
If you plan to submit a CAREER proposal through CSDE, please submit a Planning Proposal Submission Form. We'd be happy to connect you with additional resources in support of your application.
Date: 04/04/2022
Location: Virtual on Zoom