Paula Nurius Wins First-Ever Award for Educational Leadership in Doctoral Education
Posted: 10/5/2016 (CSDE Awards)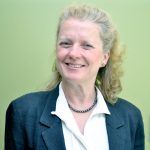 Paula Nurius, CSDE Affiliate and Professor of Social Work at UW, is slated to be the inaugural recipient of the new Educational Leadership in Doctoral Education Award. The Group for the Advancement of Doctoral Education in Social Work (GADE) plans to recognize Nurius during a ceremony this November.
"Recognizing leaders like [Nurius] was exactly what we had in mind when we created this award," GADE Board President Elizabeth Lightfoot explained. "While many of us were aware how strongly committed [she was] to doctoral education, we were awestruck learning about all of [her] extraordinary contributions."
Nurius, a former director of UW's doctoral program in social welfare, researches the effects of stress spurred by social disadvantage and analyzes techniques for overcoming such conditions. She is also active in training and mentoring initiatives, helping educate and orient newer academics as they enter into advanced population science.
Affiliates