Share Your Research with a General Audience: Seminar and Workshop with The Conversation's Data Editor
Posted: 4/5/2019 ()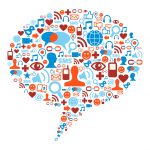 We know that population scientists have crucial research insights to share! Are you interested in sharing them a more general audience?
UW News and the Office for Faculty Advancement are hosting a seminar and workshops on 5/2 and 5/3/2019 for faculty, postdocs, graduate students and other UW-affiliated researchers interested in writing analysis and opinion pieces for mainstream audiences. They hope to help UW researchers share their knowledge worldwide by helping them learn how to write for general audiences and how to approach nonacademic publishing venues. The seminar and workshops will be led by an editor from The Conversation, a news analysis website that publishes articles on timely issues written by academic scholars, and UW News staff.
Last year, 45 UW researchers across academic disciplines published 49 analysis pieces and reached more than 1.3 million readers through The Conversation, which makes its published pieces available to other news outlets for free, including Scientific American, Business Insider, The Atlantic, Salon and many others.
The seminar on May 2 is open to all faculty, graduate students and other researchers on campus who are interested in learning more about writing for a general audience. The scope of this session will be broader than the smaller workshops, and we hope attendees will learn tips and strategies for translating academic research into articles and posts appropriate for newspapers, magazines, journals, online forums, etc., and how to pitch a story idea. Following the seminar, we will run a series of smaller workshops aimed at helping you develop a specific story idea. If you have some ideas in mind already or want to hit the ground running, we encourage you to select a workshop as one of the sessions you're interested in on the signup form.
If you're interested in attending the seminar, a workshop or both, please fill out this short form telling us why you're interested and what you hope to get out of the training. Note: If that link doesn't work, copy and paste this URL into your browser to access the short form: http://bit.ly/2019workshopsUW
Email us at uwnews@uw.edu if you have any questions. Thanks, and we look forward to hearing from you.