Summer Institute in Computational Social Science, Seattle
Posted: 4/29/2018 (CSDE Workshop)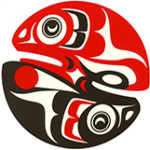 CSDE trainee and fellow Connor Gilroy is organizing a Seattle satellite location of the Summer Institute in Computational Social Science. SICSS-Seattle will be held from Monday, June 18 to Friday, June 22, at the eScience Institute of the University of Washington. Applications are open through May 4, and you can apply here.
SICSS is for both social scientists and data scientists, broadly conceived, and the program is intended for graduate students and others doing computational social science research at the University of Washington and in the broader Seattle and Puget Sound area. Participants in SICSS will gain hands-on experience in working with computational methods, and will be pushed to think more deeply about applying those methods to social-science research problems. A primary goal of SICSS is to bring together scholars from a range of computational and social-science background, to share their complementary strengths and enhance each other's work.
Interested individuals should submit a paragraph expressing their interest in the program, a current CV, and responses to a few questions about background and interests to https://goo.gl/forms/nH97Fg7bZ7XsXmQ73. Accepted participants will be notified by May 18. Due to limited space, up to twenty-five participants will be invited.
SICSS-Seattle is sponsored by the Sloan Foundation, the Russell Sage Foundation, and the eScience Institute and the Center for Studies in Demography and Ecology at the University of Washington. There is no cost to participate. Please see https://compsocialscience.github.io/summer-institute/2018/seattle/ for further information about the program and schedule, and direct any questions to sicss.seattle@gmail.com.
Date: 06/18/2018
Location: eScience Institute, UW