Center for Studies in Demography and Ecology
Summer is Here!
Posted: 6/13/2022 (CSDE Research)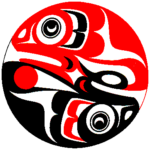 As we turn towards summer activities, CSDE e-news will shift to a bi-weekly schedule.  Don't stop sharing your news, though!  Send along news about awards, grants, publications, initiatives, etc. to
csde@uw.edu
.  If you're planning to work on a grant and would like CSDE's support for the proposal submission, please don't hesitate to reach out to Belinda Sachs (
belindab@uw.edu
) and consider letting us know via our 
proposal planning form
.
With best wishes for a healthful and happy summer to all of CSDE's scholars and community members.
See you in two weeks!