Center for Studies in Demography and Ecology
The impact of COVID-19 on Native Hawaiian and Pacific Islander well-being
Posted: 5/13/2022 (CSDE Seminar Series)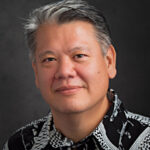 This week we are excited to host UW Professor of Social Work and Director of Native Hawaiian, Pacific Islander, and Oceania Affairs at the Indigenous Wellness Research Institute (IWRI), Dr. Michael Spencer! Dr. Spencer's lecture will focus on the impact and response of Native Hawaiian and Pacific Islander (NHPI) communities to COVID-19 in Washington state.
You can register for the seminar HERE, and check out all the upcoming topics and register for future seminars on our website.
This seminar is co-sponsored with the Population Health Initiative.
Date: 05/20/2022
Time: 12:30-1:30 PM PT
Location: Hans Rosling Center Room 101 & Virtual Zoom