Center for Studies in Demography and Ecology
Understanding Breast Cancer as a Complex System
Posted: 1/18/2021 (CSDE Seminar Series)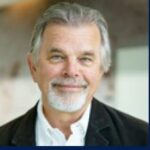 At the CSDE seminar on January 22nd, Dr. Robert Hiatt will present "Understanding Breast Cancer as a Complex System". The talk will discuss the "Paradigm Model",  an agent-based model of breast cancer that assesses the theoretical impact of population-level policy interventions on obesity, environmental toxins, income redistribution and other factors on breast cancer incidence. Dr. Hiatt is Professor and immediate past Chair of Epidemiology and Biostatistics at UCSF and also the Associate Director of Population Sciences for the Helen Diller Family Comprehensive Cancer Center.
Register for Dr. Hiatt's Zoom seminar here. This quarter, CSDE is recording the seminar series and posting the links on its website. Visit our site here.
After the seminar, UW Epidemiology PhD student Taylor Riley will facilitate a graduate student discussion with Dr. Hiatt. RSVP by emailing her at striley@uw.edu.
Date: 01/22/2021
Time: 12.30 - 1.30 PM
Location: Virtual via Zoom