UW BIRCH World AIDS Day Webinar: Integrating Mental Health into HIV Prevention, Care, and Treatment Programs (12/1/2022)
Posted: 11/18/2022 (Demography News)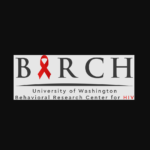 The UW Behavioral Research Center for HIV will be hosting a webinar on December 1st, 2022 from 7am-8am PST.
Dr. Pamela Collins, Co-Director of BIRCH Integrated Care Core will serve as moderator as we host psychologists Jhanille Brooks and Belinda White alongside Gloira Gonese of Zim-TTECH, James Sale of United for Global Mental Health, and fellow BIRCH ICC Co-Director Dr. Lydia Chwastiak.
Zoom registration is required at the attached link!
Deadline: 12/01/2022