Center for Studies in Demography and Ecology
15 CSDE Affiliates Part of 9 Teams Receiving UW Population Health Initiative Awards
Posted: 6/26/2020 (CSDE Awards)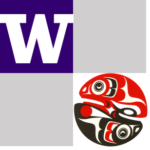 The UW Population Health Initiative recently awarded approximately $333,000 in COVID-19 Economic Recovery Research Grants to 18 different faculty-led teams, nine of whom include CSDE Affiliates.
Brandon Born (Urban Design and Planning) and CSDE Affiliate Jennifer Otten (Environmental & Occupational Health Sciences) will examine local and sectoral economic impacts of COVID-19 on small cities in rural areas, communities of color threatened by gentrification and displacement, and agricultural producers in the Puget Sound region. Clara Berridge (School of Social Work) and Scott Allard (Evans School of Public Policy & Governance) with CSDE Trainee Callie Freitag (Evans School of Public Policy & Governance) and fellow UW researchers will analyze the economic impact of COVID-19 on the aging services sectors in Washington State.
As part of a multi-city study, CSDE Director Sara Curran, CSDE Affiliates Anjum Hajat (Epidemiology) and Soojin Park (Education), CSDE Research Scientist Christine Leibbrand, in conjunction with Holly Schindler (Education) and Liliana Lengua (Psychology), will document the economic insecurity and well-being of children and families during the COVID-19 pandemic.  And, David Takeuchi (Social Work) along with fellow UW and Seattle & King County researchers will investigate patterns of economic vulnerability for the Native Hawaiian and Pacific Islanders (NHPI) population in King County.
Gundula Proksch (Architecture) and UW co-investigators will study how technology and spatial transformation mediate economic recovery from the COVID-19 pandemic for essential businesses in the food retail industry and associated communities.  Also, Gregg Colburn (Real Estate), along with fellow UW researchers, will evaluate the efficacy of King County's novel response to homelessness in face of the COVID-19 outbreak.
CSDE Affiliates Melissa Knox (Economics), Jessica Jones-Smith (Department of Health Services) and Vanessa M. Oddo (Department of Health Services) will examine the causal pathways from recession-induced declines in work quality to changes in health behavior to poor health outcomes, using a novel survey population recruited from the health app Smart BP. Bo Zhao (Geography) and Kim England (Geography) will work with a fellow UW co-investigator to construct a smart dashboard that brings together a range of spatially sensitive worker, economic, and occupational data for Washington State.  And, Ann Bostrom, along with co-investigators will assess the safety and health of transit workers, and identify needs to improve their health and safety outcomes.
Affiliates