Population Research Discovery Seminars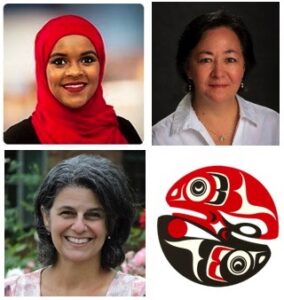 COVID-19 & Child Wellbeing: A Multi-disciplinary Conversation about the Pandemic's Effects on Children
Emiko A. Tajima, Associate Professor in the School of Social Work and Executive Director of Partners for our Children
Liliana J. Lengua, Psychology Professor and Director of the University of Washington Center for Child and Family Well-being
Anisa M. Ibrahim, Clinical Assistant Professor of UW Pediatrics and Harborview Pediatric Clinic Medical Director
Register for Zoom Seminar HERE.
12/04/2020
12:30-1:30 PM PT
A conversation with experts from the School of Social Work, School of Medicine, and the Department of Psychology about the anticipated and actual effects of the COVID-19 Pandemic on the health and development of children and how the pandemic has shaped their practice and research. Heather Hill, Professor of Public Policy & Governance and CSDE Executive Committee member will moderate the panel.
---
Emiko A. Tajima, PhD, Associate Professor in the School of Social Work and Executive Director of Partners for our Children. Dr. Tajima is focused on prevention and intervention to improve child and family well-being, especially for those involved in the child welfare system. Her research and community collaborations aim to inform child and family policies and reform social service systems. 
Liliana J. Lengua, PhD, Psychology Professor and Director of the University of Washington Center for Child and Family Well-being. Dr. Lengua studies the effects of stress and adversity on children, examining risk and protective factors that contribute to children's resilience or vulnerability, including the effects of neurobiological stress responses, temperament, coping, parenting and family contexts children's social, emotional, and academic well-being.
Anisa M. Ibrahim, MD, Clinical Assistant Professor of Pediatrics and Harborview Pediatric Clinic Medical Director. Dr. Ibrahim's clinical interests include caring for and outreach to immigrant and refugee populations. She is committed to caring for low income, socially vulnerable populations with low English proficiency in order to connect them to the resources and services they need for their health and well-being.