Primary Research Area Panel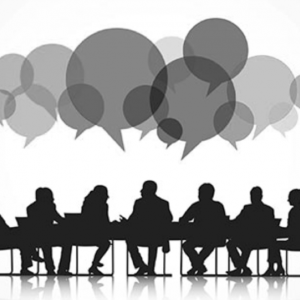 Panel: Climate and Health, Washington 2022 Report
Climate and Health/Washington 2022: A Special Report on Impacts and Solutions Editors, Drs. Howard Frumkin and Mark Vossler & Jeremy Hess, Department of Environmental & Occupational Health, UW
Moderated by Ann Bostrom, Evans School of Public Policy & Governance, UW, and Peter Catron, Department of Sociology, UW.
---
Register HERE.
10/07/2022
12:30-1:30 PM PT
Co-Sponsor(s):
UW EarthLab, UW CHanGE, Population Health Initiative
Join the editors of the Climate and Health/Washington 2022: A Special Report on Impacts and Solutions, Drs. Howard Frumkin, and Mark Vossler (Eds) and published by the Washington Physicians for Social Responsibility for a discussion with Professor Jeremy Hess and moderated by Ann Bostrom and Peter Catron.
---
Howard Frumkin is Professor Emeritus of Environmental and Occupational Health Sciences at the University of Washington School of Public Health, where he served as Dean from 2010-2016. He is an internist, environmental and occupational medicine specialist, and epidemiologist, who has worked in academia and public service. From 2005 to 2010 he held leadership roles at the U.S. Centers for Disease Control and Prevention, first as director of the National Center for Environmental Health and Agency for Toxic Substances and Disease Registry (NCEH/ATSDR), and later as Special Assistant to the CDC Director for Climate Change and Health. During his tenure NCEH/ATSDR created programs in Climate Change and in Healthy Community Design and launched training programs for college students, doctoral students, and post-docs, among other achievements. Dr. Frumkin co-edited the report the panel is discussing today.
Dr. Jeremy Hess is an emergency physician and director of the UW Center for Health and the Global Environment, or CHanGE. He is a professor in the Departments of Emergency Medicine, Environmental and Occupational Health Sciences, and Global Health and an affiliate of CSDE. He practices clinically at Harborview and Montlake and his public health work focuses in particular on climate adaptation in the health sector
Dr. Mark Vossler is a cardiologist practicing at EvergreenHealth in Kirkland,  President of Washington Physicians for Social Responsibility, and co-editor of the report. After Medical School at University of Rochester and Internal Medicine Residency at University of Vermont, he was a cardiology fellow and then on faculty at Oregon Health Sciences University in the heart transplant program. The recipient of a clinical investigator award from the National Institutes of Health for his work on the molecular biology of muscle cell differentiation, Dr. Vossler left OHSU to help Evergreen develop its heart failure treatment program and now serves as the chairman of the cardiology section there. He joined PSR in 1986 after completing a student research fellowship at the Radiation Effects Research Foundation in Hiroshima, Japan and witnessing first hand the devastating effects of nuclear weapons. He and his wife Susan have been lifelong advocates for environmental and public health causes, and Mark makes an annual pilgrimage to Washington DC to plead with congress to take action on climate change.