Population Research Discovery Seminars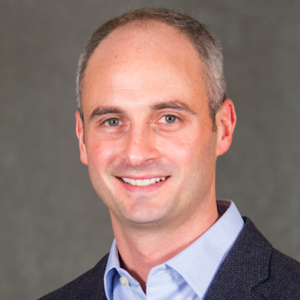 Expanding Participation in Municipal Campaigns: Evaluating the Impact of Seattle's Democracy Voucher Program
Brian McCabe, Associate Professor of Sociology, Georgetown University
02/16/2018
12:30-1:30 PM PT
Co-Sponsor(s):
The Democracy Voucher program in Seattle was designed to broaden representation in the campaign finance system and expand participation from marginalized communities. By providing four, twenty-five dollar vouchers to every registered voter in Seattle that voters could, in turn, assign to the candidate(s) of their choice, this first-in-the-nation public financing system has the potential to dramatically reshape the way local elections are funded. In this talk, Brian evaluates whether the Democracy Voucher program increased involvement from underrepresented groups and created a more representative donor pool for local elections. By comparing the demographic and geographic composition of participants in the program ("voucher users") to the composition of Seattle residents who made cash contributions in the election ("cash donors"), Brian highlights the impact of this innovative public financing scheme. Overall, Brian reports that voucher users are less likely to be high-income and more likely to come from poor neighborhoods compared to cash donors. However, older residents are over-represented among voucher users, and there is virtually no difference in the racial composition of cash donors and voucher users. Although voucher users remain demographically unrepresentative of the electorate, this analysis suggests that the program is shifting the donor pool in an egalitarian direction relative to the pool of cash donors.
---
Brian McCabe is Associate Professor of Sociology at Georgetown University. He holds secondary appointments an adjunct instructor in the Regional and Urban Planning program at the School of Continuing Studies; a core faculty member in the program on Justice and Peace Studies; an affiliated faculty member in the Department of African-American Studies; and an affiliated faculty member in the McCourt School of Public Policy.
Through his scholarship and teaching, Professor McCabe investigates the structures that contribute to social inequality, especially in American cities. His research offers an interdisciplinary approach to the study of cities, combining his training in sociology, geography and public policy to investigate housing policy and other urban issues.
At Georgetown, Professor McCabe has published in numerous journals, including Social Forces, City & Community, the Journal of Urban Economics, Contexts, the International Journal of Public Opinion Research, and the Journal of the American Planning Association. He has presented research at conferences of the American Sociological Association, the Urban Affairs Association and the Association for Public Policy Analysis and Management.