Primary Research Area Panel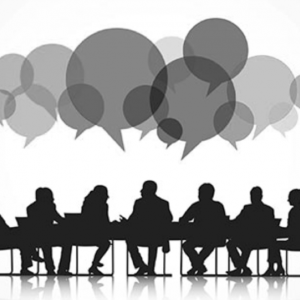 Panel: Global & Interdisciplinary Insights on Gender and Empowerment
Isabelle Cohen, Evans School of Public Policy and Governance, UW
Arjee Restar, Epidemiology and Health Systems and Population Health, UW
Emma Riley, Economics, UW
---
Register HERE.
05/12/2023
12:30-1:30 PM PT
Co-Sponsor(s):
For this panel, three UW Assistant Professors offer their perspectives on how they frame their research agendas to understand better gender and empowerment in different contexts around the globe.  Arjee Restar will discuss conceptual frameworks for understanding health disparities among transgender and nonbinary people in the US and Asia.  Emma Riley will discuss research in Kenya experimentally addressing economic and psychological constraints to women's empowerment. Isabelle Cohen will discuss an experimental evaluation of a bundled, community-focused intervention on child marriage in Nigeria.
---
Dr. Isabelle Cohen joined the Evans School of Public Policy & Governance in 2021 as an Assistant Professor of Public Policy. Her research focuses on innovations and their potential to change the implementation of governmental and non-governmental activities and services in developing countries, using large-scale randomized control trials to rigorously evaluate new technologies and organizational methods. Her work also touches on many other important issues, including state capacity, taxation, education, financial inclusion, health services, and women's empowerment. She has done research in a variety of countries, including Uganda, India, Peru, and Greece.
Dr. Arjee Restar (she/her) is an Assistant Professor in UW's School of Public Health and applies epidemiologic methods to behavioral, social, structural, and health services research and policy to address inequities in health outcomes and access, particularly as experienced by communities of transgender and nonbinary people in the US and Asia. She is expanding transgender health as a field by building research environments that produce high-quality evidence that speaks to the myriad of health priorities of transgender and nonbinary communities at-large, along with community stakeholders, scientists, scholars, and trainees who are also paving this field forward. This work includes advocating for institutional policies and practices that dismantle systems of oppression, inequality, and inequity.
Dr. Emma Riley is an Assistant Professor of Economics at the UW.  Her research examines development economics, with a regional focus on Sub-Saharan Africa, and primarily utilizes large-scale field-experiments. My research concentrates on two broad topics. The first examines the impact of digital financial services, such as mobile money and mobile banking services, on female-owned enterprises and their households. The second studies the impact of anti-poverty programs, such as cash transfers and graduation programs, on household welfare and women's empowerment. I also have studies looking at the impact of role models on secondary school students' educational attainment and the impact of the Covid-19 pandemic on household welfare.