Population Research Discovery Seminars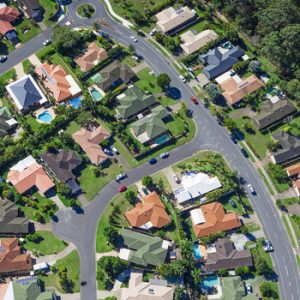 From Housing Research to Housing Policy
Gregg Colburn and Rebecca J. Walter, College of Built Environments, UW
Rachel Fyall, Evans School, UW
Anaid Yerena, Urban Studies, UW-Tacoma
Moderated by Lynne Manzo, Associate Professor of Landscape Architecture, UW
01/12/2018
12:30-1:30 PM PT
Co-Sponsor(s):
West Coast Poverty Center
Urban @UW
Each panelist will present on their housing research in 5-7 minutes, followed by a discussion on the research and its role in informing policy.
---
Gregg Colburn is an Assistant Professor in the College of Built Environments, Department of Real Estate. His research interests include housing policy, affordable housing, homelessness, and social policy.
Rachel Fyall is an Assistant Professor at the Evans School of Public Policy and Governance. Her research investigates the influence of nonprofit organizations on the formation of public policy and in the delivery of public services. She examines how discretion shapes the public services provided by nonprofit contractors as well as advocacy and lobbying by nonprofit organizations. Her primary research context is publicly subsidized low-income housing, including the Low-Income Housing Tax Credit program and various homelessness interventions. She is a faculty affiliate of the West Coast Poverty Center and CSDE.
Rebecca J. Walter is an Assistant Professor at the College of Built Environments, Department of Real Estate. Her primary area of research is assisted housing and her focus is on expanding affordable housing opportunities for low-income households and building safer communities in distressed neighborhoods. She evaluates the policies and outcomes of the two largest federal assisted housing rental programs in the United States (the Low-Income Housing Tax Credit and the Housing Choice Voucher program). Dr. Walter's research also aims to bridge the gap between housing and criminal justice by addressing barriers to housing during the reentry process, examining the extent to which criminal histories predict housing success, and identifying property factors for both multifamily rental housing and commercial real estate that create the safest neighborhoods.
Anaid Yerena is an Assistant Professor of Urban Studies at UW Tacoma. As an architect, planner, and researcher she is interested in the public participation processes and activities related to housing and community development. Her research has a strong community-based component that provides knowledge to advocate for and empower disefranchised groups. As an undergraduate at the Universidad de Monterrey,  Mexico, she coordinated the development of the first Master Plan for the City of Montemorelos. She worked on the technical aspects of the Plan and set up a forum and interviews with local residents, these activities were crucial to building support for the Plan's approval and implementation. While completing her Masters in Urban and Regional Planning at UC Irvine, she conducted research for the Los Angeles Legal Aid Foundation assessing potential housing sites for extremely low-income households in Long Beach, California.