CSDE Lightning Talks and Poster Session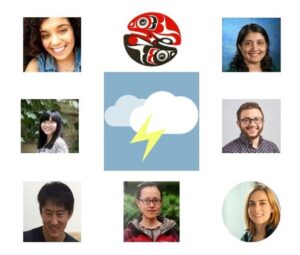 CSDE Autumn 2020 Lightning Talk & Poster Session
Maxine Wright, Doctoral Student, Sociology – Organizer
---
Zhaowen Guo, Doctoral Student, Political Science
Yohan Min, Doctoral Candidate, Built Environments
Vedavati Patwardhan, Doctoral Candidate, Public Policy
Isaac Sederbaum, Doctoral Student, Public Policy
Ellie Terry, Doctoral Student, Public Policy
June Yang, Doctoral Student, Sociology
Register for Zoom Seminar HERE
12/11/2020
12:30-1:30 PM PT
Come meet CSDE's trainees when they present their Lightning Talks and Posters. These trainees are eager to connect their work across disciplines, and latest demographic trends with you!
---
Register for Zoom Seminar HERE
Click the link to view the poster for this event. 
---
Zhaowen Guo, Doctoral Student, Political Science
Livestreaming Pollution: Information Provision And Civic Engagement in Authoritarian Regimes
Yohan Min, Doctoral Student, Built Environments
Energy Justice In Terms Of Distributional And Recognition Justice: From What To Where And Who
Vedavati Patwardhan, Doctoral Candidate, Public Policy
Maternal Cash Transfers And Child Nutrition: Evidence From India
Isaac Sederbaum, Doctoral Student, Public Policy
Is Wage Theft An Externality Of Raising The Minimum Wage?
Ellie Terry, Doctoral Student, Public Policy
Is Diabetes Reducing The Potential Size Of The Workforce?
June Yang, Doctoral Student, Sociology
Effects Models Of Marriage And Mortality: China 1990