Population Research Discovery Seminars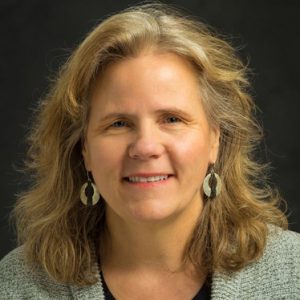 The 50th Anniversary of Stonewall: Advancing Research on the Health and Well-being of LGBTQ Elders
Karen Fredriksen Goldsen, Ph.D., Professor, UW Department of Sociology and UW Director of Healthy Generations
10/11/2019
12:30-1:30 PM PT
Co-Sponsor(s):
UW Department of Gender, Women & Sexuality Studies
Fifty years ago the Stonewall riots erupted, often characterized as the spark of the modern gay rights movement. Resulting from social, economic, and environmental disadvantage, health inequities have systematically created greater obstacles to aging for LGBTQ midlife and older adults. Despite the adversity of their lives, or perhaps because of it, LGBTQ elders embody an Iridescent Life Course, displaying remarkable resilience and resistance, yet are at greater risk of health disparities and social isolation in later life.  In this presentation, Professor Karen Fredriksen Goldsen will share findings from the landmark longitudinal project, Aging with Pride: National Health, Aging and Sexuality/Gender Study. Historically confronted with social exclusion, LGBTQ elders display divergent pathways in later life. The information gained through this study has resulted in the development and testing of novel community evidence-based interventions that have implications across communities. Such research can provide innovative solutions to complex social problems, promoting equity to create a future for all to reach their full health potential.
---
Karen Fredriksen Goldsen, Ph.D., Professor and Director of Healthy Generations, University of Washington, is a nationally and internationally recognized scholar addressing the intersections of health and longevity in at-risk communities. With over 20 years of consecutive external funding, she is currently the Principal Investigator of multiple federally funded landmark studies, including Aging with Pride: National Health, Aging, and Sexuality/Gender Study (NHAS, R01) and IDEA (Innovations in Dementia Empowerment and Action). Her research has been well cited across leading news sources, including New York Times, Washington Post, CNN, ABC and NPR and many other international new outlets. She has received numerous awards for her work, including PBS's Next Avenue's inaugural top 50 Influencers in Aging, University of Washington Distinguished Teaching Award, Maxwell A. Pollack Award for Productive Aging, and Seattle Mayor Durkan's Outstanding Leadership Award. She received her Ph.D. from the University of California Berkeley.