Population Research Discovery Seminars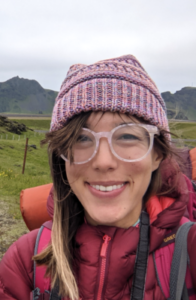 The Rise of Alaska Native Corporations in U.S. Government Contracting
Mia Bennett, UW Department of Geography
---
Register for Zoom Seminar HERE
01/07/2022
12:30-1:30 PM PT
Co-Sponsor(s):
The 1971 Alaska Native Settlement Claims Act established 13 Alaska Native Regional Corporations and over 200 Alaska Native village corporations. Alaska Native Corporations (ANCs) manage their businesses, lands, resources, and finances to benefit the Alaska Natives they represent, known as "shareholders." Several ANCs have transformed into corporations with global reach. The biggest, Arctic Slope Regional Corporation, has nearly as many employees (12,000) as shareholders (13,000), with offices worldwide. The expansion of ANCs is partly due to Alaska Native leaders' entrepreneurialism and, in the case of some corporations, fortuitous resource bases comprising oil and gas or minerals. Yet ANCs' expansion also emerges from their ability to leverage the 8(a) Business Development Program, a U.S. federal government initiative to assist businesses which are majority-owned by socially and economically disadvantaged individuals by awarding government contracts without bidding competitions. 
The success of ANCs and their subsidiaries in obtaining billions of dollars in government contracts for activities ranging from clean water provisioning in South America to developing U.S. Navy missile systems suggests a need to critically rethink how Indigenous Peoples engage with development. In certain contexts, they can reconfigure existing political and economic structures that generally work against their favor to their advantage, even if in limited ways. Using government data on ANC contracts supplemented by 11 expert interviews with individuals working in ANCs, municipal governments, and non-profit organizations in Alaska, I ask: First, what are the main patterns in ANC 8(a) contracting? Second, what contradictions exist between ANCs' government contracts and their goals of promoting Alaska Native well-being and sustainable and equitable development? Answers to these questions provide empirical and theoretical insights into Indigenous entrepreneurialism and the "right to development."
---
Mia Bennett is an assistant professor in the Department of Geography at the University of Washington. Through fieldwork and remote sensing, she researches the politics of infrastructure development in frontier spaces, namely the Arctic and areas included within China's Belt and Road Initiative. She also runs a blog, Cryopolitics, which provides Arctic news, analysis, and photography. Bennett received a PhD from UCLA and an MPhil from the University of Cambridge. Previously, she worked at the University of Hong Kong.