Reception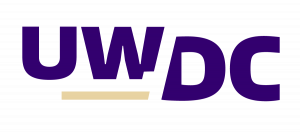 UW Data Collaborative (UWDC) Launch Party
Matthew Hall, Science Core Director, CSDE
*Note: there is no seminar on 4/12 due to PAA. This event is on 4/19, at 3:00 PM in the Suzzallo Library
04/19/2019
3:00-4:30 PM PT
The Center for the Studies in Demography & Ecology, in partnership with the Population Health Initiative and Urban@UW, is pleased to announce the launch of the University of Washington Data Collaborative (UWDC), a new data and administrative infrastructure for storing and accessing innovative data, and building collaborations across the campus community.
We invite you to learn more about the UWDC on Friday, April 19th, from 3:00 – 4:30 p.m. in the Smith Room of Suzzallo Library. The event will introduce UW researchers and administrators to the benefits of the initiative, describe the state-of-the-art computing system, and introduce some of the early partnerships. The program will feature comments by Anirban Basu (School of Pharmacy), Gregg Colburn (College of Built Environment), Sara Curran (Center for Studies in Demography & Ecology), Brad Greer (Associate Vice Provost for UWIT), Mark Long (Evans School of Public Policy & Governance), Ali Mokdad (Population Health Initiative & IHME), and Thaisa Way (Urban@UW).
Appetizers and drinks will be served.
---