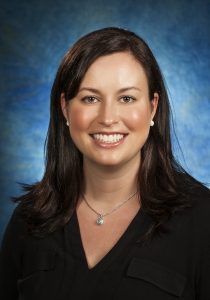 Sarah Charnes
Department: Evans School of Public Policy and Governance
Websites:
https://evans.uw.edu/profile/sarah-charnes/
---
CSDE Research Areas:
Demographic Measurements and Methods
Health of People and Populations
Wellbeing of Families and Households
Detailed Research Areas:
Health disparities; food insecurity (U.S.)
---
Sarah Charnes started her Ph.D. in Public Policy and Management at the Evans School of Public Policy and Governance in 2014. Previously, Sarah worked for seven years as a macroeconomist in the Office of Economic Policy at the United States Department of the Treasury in Washington, D.C. While at the Treasury Department, she obtained a Master of Arts in Applied Economics from Johns Hopkins University, with a concentration in quantitative methods. Sarah earned a Bachelor of Science in Economics from Truman State University.
Sarah's doctoral work focuses upon the intersection of social policy and food policy in the United States. She is primarily interested in issues related to food insecurity and hunger among low-income and other vulnerable populations. She is also a trainee at the Center for Studies in Demography and Ecology. Sarah is currently working as a research fellow for the UW's Applied Public Policy Lab (APPL) under the supervision of Professors Jacob Vigdor (Evans School of Public Policy and Governance) and Jennifer Otten (School of Public Health).