Center for Studies in Demography and Ecology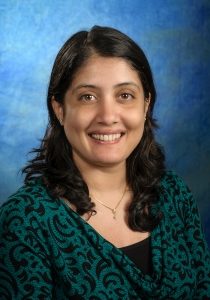 Vedavati Patwardhan
Demographic Methods Certificate
Public Policy

website

---
CSDE Research Areas:
Health of People and Populations
Wellbeing of Families and Households
---
Vedavati Patwardhan is a Ph.D. candidate in Public Policy and Management, with concentrations in Demography and Economics. Vedavati's research focuses on women's empowerment and nutrition in South Asia and Sub-Saharan Africa. In her dissertation, Vedavati examines the relationship between female-centric policy interventions such as conditional cash transfers and children's nutrition. Her dissertation work also extends theoretical insights into variations in female decisonmaking over income in low and middle-income countries. Vedavati has a Master of Arts in Global & International Studies from the University of California, Santa Barbara, and a Bachelor of Arts in Economics from Fergusson College, University of Pune, India. In 2019, she received a Certificate from the Institute for Qualitative and Multi-Method Research at Syracuse University (Maxwell School of Citizenship and Public Affairs). Previously, Vedavati spent four years as a Team Leader and Production Editor at Springer Nature India.