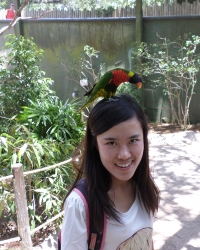 ---
CSDE Research Areas:
Migration and Settlement
Wellbeing of Families and Households
Detailed Research Areas:
Settlement issue of interl migrants in Chi
---
Xiaxia Yang is interested in China's internal migration & the accompanying effect on dependency ratio of the whole population. She aims to work on the migration-caused population aging in China. Firstly, by comparing the age structure and the amount of non-registered population of different cities/provinces, she can assess the effect of annual migration on regional population aging. Afterwards, a countrywide big picture on this issue could be drawn. Secondly, by capitalizing on sampling survey of the aged population from various sources, living standards and social support of the aged population can be compared among different localities. Her research is therefore aimed at addressing the spatial distribution and temporal changes of population aging in China under the influence of mass and age-selective migration.