Center for Studies in Demography and Ecology
June 19, 2018
Robert Tennyson Explores How Childhood Socioeconomic Status Impacts Telomere Length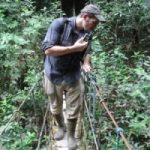 Can telomere length mediate the association between childhood socioeconomic status and susceptibility to acute upper respiratory disease in adulthood? CSDE Fellow Robert Tennyson, a PhD student in UW's Department of Anthropology, tested this question, and his findings were recently published in the American Journal of Human Biology.
Tennyson worked with 196 healthy adult volunteers, who reported whether they currently owned their home and, for each year of their childhood,
---
June 18, 2018
Research Associate
A Research Associate works with a substantial degree of independence under the direction of senior research staff, performs a variety of complex research and management tasks, and supervises research assistants, especially, but not only, on fielding activities. Research tasks may include collection of quantitative data (often by overseeing fielding of surveys), collection of qualitative data, data processing and/or implementing data analyses, coordinating project timelines, compilation of information, and writing reports, including publishable products. A Research Associate contributes to a range of other administrative and institutional activities and typically serves as a project manager on one or more projects or project components.
---
Call for Proposals: Royalty Research Fund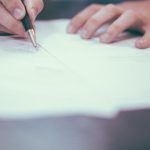 Applications are now being accepted for the Autumn 2018 round of the Royalty Research Fund (RRF) grant program. The purpose of the RRF is to advance new directions in research, particularly:
in disciplines for which external funding opportunities are minimal, and/or
for faculty who are junior in rank, and/or
in cases where funding may provide unique opportunities to increase applicants' competitiveness for subsequent funding.
Call for Proposals: Royalty Research Fund
Jun 18,
---
Student Assistant, Graduate School GEMS Office
Graduate Enrollment Management Services (GEMS) is a division of the Graduate School that facilitates admissions and graduation at the graduate level. GEMS is hiring an hourly student assistant to provide critical administrative support to our team. This position will primarily include clerical duties such as processing incoming mail, filing, assisting with our departmental email, providing back-up telephone support, and special projects as assigned.
The assistant will report to the Administrative Program Specialist, but will provide support to the GEMS advisors and Director as needed.
---
2018 Time Use Conference (6/19-6/20)
University of Maryland 2018 Time Use Conference (UMD 2018 TUC) June 19-20, 2018. Cosponsored by Eunice Kennedy Shriver National Institute of Child Health & Human Development (NICHD), Maryland Population Research Center (MPRC), Minnesota Population Center, and Maryland Time Use Lab (MTUL). The UMD 2018 TUC will gather an interdisciplinary group of established and new time use scholars presenting innovative research on how time use and well-being vary across the life course, country (Global North and South),
---
Human and Community Development Researcher
The Office of Population Science and Policy (OPSP) at Southern Illinois University School of Medicine (SIUSOM) invites applications for a Human and Community Development Researcher. We have a growing team of researchers with an outstanding record of research in children's health disparities, social innovation, and community health. The diverse faculty in OPSP collaborate with departments across the medical and university campuses through teaching, mentoring and research projects.
Successful candidates will have: a M.D.
---
2 Research Fellows, Social Statistics & Demography
The Centre for Population Change at the University of Southampton is looking to recruit two researchers with interests in family demography and/or quantitative sociology. The project will explore factors associated with partnership formation, union dissolution, and childbearing.
One post-doc will work for 18 months under the direction of Dr. Brienna Perelli-Harris, who has been awarded an ESRC Secondary Data Analysis Initiative grant. You will undertake research on relationship quality and partnership transitions by analysing complex survey data from the UK Household Living Survey,
---
Postdoctoral Research Scholar on REALM
Under the direction of the Principal Investigator (Prof. Peter Bearman), the successful candidate will play an integral role in a large-scale research project on labor migration to Gulf Coast Countries. The Research and Empirical Analysis of Labor Migration (REALM) research program is designed on a PO1 model: An administrative and data core at Columbia University supports a series of substantively interlinked projects, all of which seek to understand an aspect of low-skilled labor migration, ranging from recruitment processes to impacts on sending communities.
---
Budget Extension Process for NIH Grants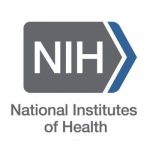 Often, PIs will approach the end of their NIH grant with excess funds and a little more work to do. What happens then? For NIH awards, the first 'no cost extension' – meaning an extension of the award with remaining funds, often for another year – is automatically granted. Click below to learn more.
The process involves letting the Office of Sponsored Programs know that you want an extension via an online form. 
---
Postdoctoral Research Associate, School of Social, Political and Geographical Sciences
The School of Social, Political and Geographical Sciences, Loughborough University is seeking to appoint a Post-Doctoral Research Associate (PDRA) to work on a project entitled 'Territorial Planning for Peace and Statebuilding in the Alto Cauca region of Colombia'. The project is ESRC/Colciencias funded, through the Newton RCUK-Colciencias Research Partnerships Call. It is a multidisciplinary collaboration between human geographers, political scientists, education and design specialists, based both in the UK and Colombia.
The PDRA will play a key role in the project,
---
Next page