Center for Studies in Demography and Ecology
November 21, 2017
Ali Rowhani-Rahbar Discusses Planning for Gun Violence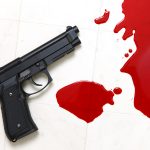 Affiliate Ali Rowhani-Rahbar, Associate Professor of Epidemiology, co-authored a recent Crosscut article that addresses planning for gun violence in light of recent shootings across the nation. Within the past two months alone, there have been shootings in Las Vegas, San Antonio, and now Red Bluff, California. According to the authors, "We have become so inured to gun violence that we plan around it instead of planning to stop it." One such effort to plan around gun violence is Stop the Bleed,
---
Training Spotlight: Michelle O'Brien Travels to Tajikistan to Research War, Migration, and Community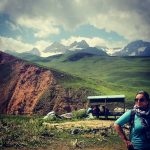 In her dissertation, Michelle O'Brien—a doctoral candidate in the Department of Sociology and former CSDE Fellow and Trainee—aims to examine the long-term consequences of the Tajik Civil War on population change and migration. The Tajik civil war raged from 1992-1997, killing an estimated 60,000 and displacing a million residents to northern Tajikistan or Afghanistan. Most of the violence was concentrated in 1992 and 1993, but the experience of violence and uncertainty still emerges in discussions of daily life in Tajikistan today.
---
The Next Generation Researchers Initiative at NIH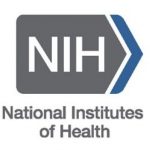 Within the past couple of decades, academia has experienced not only an increase in competition for a decreasing amount of funding, but also the aging of the research workforce.  Furthermore, senior researchers are more likely to be awarded funding than are those in the beginnings, and perhaps even the middle, of their research careers. So while newer researchers may face difficulties in securing opportunities that will enable them to get their careers off the ground,
---
Webinar: All About Data Sharing for Demographic Research at ICPSR
Join us for "All About DSDR (Data Sharing for Demographic Research at ICPSR)," on Nov. 28, 2017, from 1:oo-2:00 PM EST
DSDR facilitates secondary research by providing access to public-use and restricted-use data that are relevant to population studies. This webinar will show attendees how to navigate the DSDR website to obtain access to data and how to deposit data to make them available to other researchers. The session will demonstrate DSDR tools that support analysis,
---
Penn CSERI Post-Doctoral Fellowship on Race, Ethnicity, and Immigration
CALL FOR APPLICATIONS
Penn CSERI Post-Doctoral Fellowship
2018-2019 Academic Year
Application Deadline: January 5, 2018
The Penn Center for the Study of Ethnicity, Race and Immigration (CSERI) invites applications for a one-year postdoctoral research fellowship in the social sciences, starting August 1, 2018.
The Center for the Study of Ethnicity, Race and Immigration is a new center initiative supported by the University of Pennsylvania and the School of Arts and Sciences which,
---
PAA Affairs Newsletter, Winter Edition
Publish a Book? New Data? Share it with Us! Publish a Book? New Data? Share it with Us!
The deadline for the Winter edition of PAA Affairs is December 5!
The PAA Affairs newsletter critically requires additional material from you–the PAA membership. Tell us about book releases, new positions, or upcoming conferences. We'd like to hear about the release of new data, interesting training/courses, jobs, and short essays about how your research was utilized.
---
Fragile Families Summer Data Workshop
The Columbia Population Research Center will soon be accepting applications for the  Fragile Families Summer Data Workshop to be held July 11-13, 2018, at Columbia University in New York City.
​The workshop is designed to familiarize participants with the data available in the Fragile Families and Child Wellbeing Study, a national study following a birth cohort of (mostly) unmarried parents and their children, providing information about the capabilities, circumstances, and relationships of unwed parents,
---
No CSDE Seminar due to Thanksgiving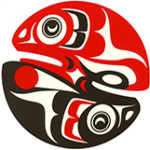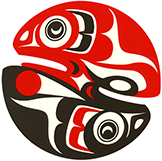 Happy Thanksgiving from all of us at CSDE! As a reminder, there will be no seminar this week due to the holiday.
CSDE's Seminar Series will resume on Friday, December 1 with the Demography Student Poster Session & Lightning Talks, featuring the work of CSDE graduate students.
No CSDE Seminar due to Thanksgiving
Nov 21, 2017
Array
  When: Nov 30, -0001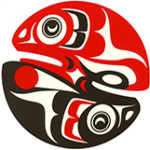 Happy Thanksgiving from all of us at CSDE!
---
National Institute for Mathematical and Biological Synthesis Tutorial: The Search for Selection
Description: Biologists are obsessed (indeed, seduced) by the search for signatures of selection in organismal features of interest, ranging from specific traits to genome-wide signatures. A vast number of approaches have been suggested in this search for selection, including genomic-based signatures of recent or ongoing selection, tests based on either excessive amounts or nonrandom patterns of divergence (in both fossil sequences and functional genomics data) and the more classical Lande-Arnold fitness estimates (direct association of phenotypic values with fitness estimates) and their modern extensions (such as aster models).
---
Assistant Professor of Statistics
Responsibilities: Teaching, Research, and Service. Candidates will teach undergraduate and graduate level courses in statistics/applied statistics, business analytics, or econometrics, given proficiency with software packages (e.g., SAS and R) and background in data science. The candidate is expected to engage in research and be able to publish in peer reviewed journals. Successful candidates will demonstrate the ability to meet all requirements for tenure and promotion in a program accredited by AACSB. Engagement in service activities on the departmental,
---
Next page