Center for Studies in Demography and Ecology
October 22, 2018
Call for Abstracts: 2019 Population and Public Policy Conference (Albuquerque, 2/8-2/9/2019)
Keynotes:
Professor Douglas Massey, "Doubling Down on a Bad Bet: Immigration Policy Before and After Trump"
Tim Olson, U.S. Census Bureau, "What You Can Do To Make Sure the 2020 Census Reflects Who We Are"
Don't miss this opportunity to showcase your research, technology application or community-based work.
October 31, 2018 – submission deadlines of abstracts for individual papers, round tables, panels or posters.
Call for Abstracts: 2019 Population and Public Policy Conference (Albuquerque,
---
Research Assistant, Semantics of Biological Processes Group
The NIH has funded a new "Center for Reproducible Biomedical Modeling", aimed at helping scientists build more reproducible and comprehensible predictive mathematical models of biological phenomena and disease. As part of these goals, the Semantics of Biological processes group, will build from prior work developing the SemGen toolset, and focus on improving and semi-automating the semantic annotation process. In this step, modelers and curators provide semantic annotations for models,
---
Global Innovation Fund
The Global Innovation Fund offers seed funding of up to $20,000 to develop cross-disciplinary and cross-continent collaborations.
Open to faculty members, research scientists, and non-faculty researchers
Eligible projects include: Research collaborations, faculty-student collaborations, study abroad programs (new or existing), faculty exchanges, and conferences
Learn more and apply: uw.edu/globalaffairs/gif
Deadline: Thursday, November 1, 2018
Oct 22,
---
October 18, 2018
You're Invited to the Symposium and Celebration in Honor of Professor Charles Hirschman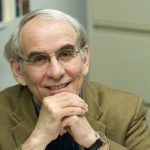 Please join us to celebrate Professor Charles Hirschman's academic achievements and contributions. The Symposium "Looking Back to Find the Future: Reflections from Social Science for a Changing World" will include provocations and reflections with Deans Robert Stacey and Sandra Archibald, Distinguished Visitors Patrick Heuveline, Maria-Giovanna Merli, Alejandro Portes, Kenneth Prewitt & Marta Tienda, UW Professors Dan Chirot, Sara Curran, Mark Long, Celia Lowe & Katherine Stovel and MC'ing by Jerry Herting & Stew Tolnay. A celebration will follow the symposium.
---
Assistant Professor, Criminal Justice
Recruitment Number: F1810
Application Deadline:  Review of applications begins immediately and will continue until the position is filled.
Position/Rank:  The Department of Criminal Justice at Western Oregon University invites applications for a tenure-track position at the assistant or associate professor level.
Qualifications:
Ph.D. in Criminal Justice, Criminology, Sociology, Political Science, or a related field or PhD in unrelated fields if currently appointed as a Criminal Justice faculty in another baccalaureate program (ABD's may be considered if completion of the Ph.D.
---
Associate/Full Professor, Feminist, Gender, and Sexuality Studies
Stanford University invites applications for an associate or full professor position affiliated with the Program in Feminist, Gender and Sexuality Studies (FGSS) and located within a humanities or social science department to begin September 1, 2019. The successful candidate will teach two of their four courses within, and contribute to the leadership of, FGSS. We are particularly interested in candidates whose research and teaching consider the ways race, gender, class, and sexuality intersect and who have experience with interdisciplinary programs.
---
Assistant Professor, Public Service
The Robert F. Wagner Graduate School of Public Service at New York University invites applications for a tenure-track assistant professor position with appointment to begin September 1, 2019. We are particularly interested in candidates with expertise and a record of research in political science with application to the environment. Successful candidates will teach in our Master of Public Administration program and will have demonstrated excellence in research.
NYU Wagner is a multidisciplinary school that prepares public service leaders to translate ideas into actions that have an effective and lasting impact on the public good.
---
Assistant Professor, Economics
Assistant Professor of Economics
Department of Economics, College of Letters & Science
University of California, Berkeley
The Department of Economics at the University of California, Berkeley seeks applications at the assistant professor rank (100% time), with an expected start date of July 1, 2019. The field is open. The Department is interested in candidates who will contribute to diversity and equal opportunity in higher education through their teaching, research, and service.
---
Associate/Full Professor, Microeconomic Theory/Behavioral Economics
The Department of Economics within the Division of Social Sciences at the University of California, San Diego (http://economics.ucsd.edu) is committed to academic excellence and diversity within the faculty, staff, and student body. The Department invites applications for a tenured Associate Professor or Full Professor position. The position is open to scholars working primarily in the areas of microeconomic theory, behavioral economics, and/or experimental economics.
The Department seeks a motivated researcher with a strong track record in publishing,
---
Assistant Professor, Sociology
The Department of Psychology and Sociology at Texas A&M University-Corpus Christi invites applications for a tenure-track position for an Assistant Professor of Sociology beginning August 2019. We seek applicants with a Ph.D. in Sociology who have strong potential for success as a teaching scholar, as evidenced by a record of (or potential for) teaching excellence and research productivity.
Areas of research and teaching specialization are open. We are, however, interested in candidates whose teaching and research interests include,
---
Next page