Center for Studies in Demography and Ecology
April 22, 2019
Using Facebook Advertising Data to Estimate Out-Migration From Puerto Rico After Hurricane Maria, Kivan Polimis (CSSS Seminar, 4/24/2019)
Kivan Polimis
Data Scientist, Maana, http://kivanpolimis.com/
Abstract
Natural disasters such as hurricanes can cause substantial population out-migration. However, the magnitude of population movements is difficult to estimate using only traditional sources of migration data. We utilize data obtained from Facebook's advertising platform to estimate out-migration from Puerto Rico in the months after Hurricane Maria. We find evidence to indicate a 17.0% increase in the number of Puerto Rican migrants present in the US over the period October 2017 to January 2018.
---
Preparing the Next Generation of Population Health Researchers (IAPHS Webinar, 5/2/2019)
Join Ana Diez-Roux, Bob Hummer, Deb Umberson, and Helena Hansen to discuss the interdisciplinary knowledge, skills, and partnerships needed to advance health and health equity.
May 2, 2019
12-1:30pm EST
Online Webinar
This event is for individuals at all career levels! Click here to register. Access details will be provided to registered participants, prior to the conference. Registration will close on April 29.
Preparing the Next Generation of Population Health Researchers (IAPHS Webinar,
---
Small Grants Program, Projects Benefiting Latinx communities in Washington
The Latino Center for Health is excited to announce the 2019 Small Grants Program providing funding to projects and partnerships benefiting Latinx communities in Washington state.
Two levels of funding are currently available through the program:
Academic and community partners that are in the early stages of collaboration can apply for grants of up to $5,000 to continue their planning for future research projects
Proposals to conduct pilot research projects can apply for up to $15,000
Principal Investigators can be either staff at community organizations or researchers at academic institutions. 
---
Equity-Focused Policy Research Funding, Income Supports for Low-Income Families with Young Children
Filing federal taxes is rarely a cause for celebration, but for low-income families, tax season can make or break a household's yearly budget.
Each year, millions of working families benefit from cash assistance programs like the Earned Income Tax Credit (EITC) and Temporary Assistance for Needy Families (TANF) that help provide critical resources to support children's development. The influx of income lessens family stress levels and may reduce poverty among the country's most vulnerable.
---
Epidemiologist, Centers for Disease Control and Prevention
The National Survey of Family Growth (NSFG) team at the National Center for Health Statistics (NCHS) is seeking a new member for our team.  Please spread the word on this exciting employment opportunity.
The job location is at NCHS in Hyattsville, MD, and the application window is April 15-29, 2019.
Two application links are provided below.
Applicants should review the MP link first to see if they fit any of the criteria for using this application link,
---
Social Networks & Health Workshop (Durham, 5/13-5/17/2019)
Registration is open for the 2019 Social Networks & Health workshop; May 13 – 17 in Durham North Carolina.
Registration is $150 for the week and covers lunch/coffee all week.  The workshop covers everything from data collection to SOAMs with lots of hands-on work throughout the week.
The event webpage is here:  https://dnac.ssri.duke.edu/social-networks-health-scholars-training-program-2019.php
The registration link is here: https://events.duke.edu/snh-2019
For our out-of-town visitors,
---
Call for Submissions: European Population Conference (Padova, 6/24-6/27/2020)
EPC 2020 CALL FOR SUBMISSIONS
The European Association for Population Studies (EAPS) invites submissions to the  European Population Conference 2020 which will be held in Padova, Italy from 24-27 June 2020.
EPC 2020 is organized by EAPS in collaboration with the Department of Statistical Sciences of the University of Padova, and will convene at Padova Fiere.
The deadline for submissions is 1 November 2019
Abstracts for EPC 2020 can only be submitted at http://epc2020.eaps.nl/
Submissions should be made to one of the conference themes,
---
Crime, Migration, and Community Change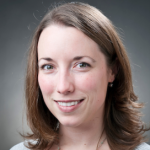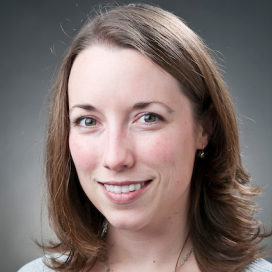 Jenna Nobles, Professor of Sociology at the University of Wisconsin-Madison will present the effects on domestic and international migration at both the micro and macro levels. In Mexico, exposure to violent crime increased sharply between 2007-2010 and has remained elevated in the subsequent years. She will describe where, and how, violence-related migration has shaped population characteristics and aspects of community functioning. She also considers evidence for remarkable population stability in some regions of Mexico and discuss potential explanations—that is,
---
Remember: Notify NIH Before Your Research is Published!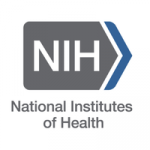 PSA: Remember that NIH program officers need to know about upcoming NIH-supported papers before they are published. Send csde@uw.edu your pre-publication news! For more information, reach out to CSDE's Administrator Scott Kelly.
Additionally, the Office of Behavioral and Social Sciences Research (OBSSR) at NIH is seeking to create a list of social science research accomplishments which have resulted in substantial health improvements or insights. Between now and July 31,
---
April 21, 2019
Apply to CSDE's 2019 Grant Writing Summer Program!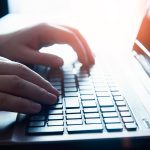 CSDE's Grant Writing Summer Program assists early-career scholars and those new to writing NIH grant applications. Experienced investigators will coach participants through the process of developing a competitive application. Participants will learn about grant mechanisms and engage in an intensive writing workshop with feedback on all aspects of their research plans and proposal. CSDE demystifies the grant-writing process and creates a supportive environment that produces proposals ready for submission in the Fall. Learn more and apply here!
---
Next page