Aging Across UW Coffee Hour
Posted: 11/12/2019 (Local Events)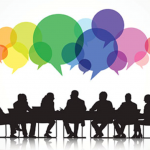 A reminder that on November 18th from 10am-12pm in Raitt 223, CSDE is hosting an Aging Across UW Coffee Hour: an informal coffee social for students, staff, and faculty interested in aging research. This coffee hour is for you if: (1) you love talking aging research, and (2) you're curious about what aging-related research is happening at UW. 
You can drop in or stay the whole time to chat with your colleagues about your work and learn about theirs. Bring your questions, curiosities, and scientific puzzles that could benefit from multi-disciplinary perspectives. You never know: your next grant proposal could start over coffee with colleagues in Raitt. So come join us! 
Aging Across UW is a CSDE-affiliated group committed to bringing together students, staff, and faculty interested in aging from across disciplines — from the humanities to the sciences. Please contact Callie Freitag (freitagc@uw.edu) with any questions.
Date: 11/18/2019
Time: 10AM - 12PM
Location: Raitt Hall 223