*Reminder* CSDE Winter Workshops (Biomarkers, REDCap, Intro to Unix, Intro to Bayesian Statistics)
Posted: 1/13/2023 (CSDE Workshop)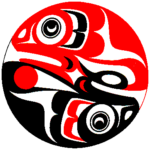 Each quarter, CSDE offers 3-5 workshops on data sources, statistical and biomarker methodology, introductions to analysis programs, and more, all given by CSDE staff and faculty affiliates. These workshops can include hands-on training in novel methods and programming, lectures on innovative data sources, and discussions of important issues in research and data collection. This winter the workshops will cover Biomarkers in the Social Sciences (2/2/23), Basics of REDCap Survey and Project Design (2/9/23), Introduction to the UNIX/Linux Shell (2/23/23), and Intro to Bayesian Statistics – Inference (3/2/23).
You can find our workshop website and register for our Winter 2023 workshops in the links below. We will be filling in our schedule for Spring workshops soon, so stay tuned!
Please reach out to CSDE's Training Director, Jessica Godwin (jlg0003@uw.edu), if you have additional workshops you would like to see offered in the future and we will do our best to accommodate those requests.
Winter Workshops