CSDE Supports Grant Applications – Check Out These New Opportunities!
Posted: 5/9/2017 (CSDE Research)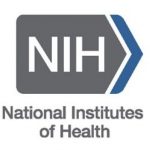 CSDE provides grant application support for Affiliates submitting through our unit. This includes help with timelines, budget preparation, subawards, and application guidelines. We will help you interface with campus and online submission systems (SAGE, ASSIST, FastLane, Grants.Gov, eRA Commons etc.) to streamline your submission.
There are several upcoming opportunities through the Population Dynamics Branch of NICHD for demographers (due date in parentheses):
R21 – NICHD Exploratory/Developmental Research Grant (June 16)
The NICHD Exploratory/Developmental Grant program supports exploratory and developmental research projects that fall within the NICHD mission by providing support for the early and conceptual stages of these projects. These studies may involve considerable risk but may lead to a breakthrough in a particular area, or to the development of novel techniques, agents, methodologies, models, or applications that could have a major impact on a field of biomedical, behavioral, or clinical research.
R03 – Archiving and Documenting Child Health and Human Development Data Sets (June 16)
The purpose of this funding opportunity announcement (FOA) is to invite R03 applications to support archiving and documenting existing data sets in order to enable secondary analysis of these data by the scientific community. The priority of this program is to archive data sets within the scientific mission of the NICHD; highest priority is to archive data collected with NICHD support.
R01 – Dissemination and Implementation Research in Health (Jun 5)
This Funding Opportunity Announcement (FOA) encourages investigators to submit research grant applications that will identify, develop, test, evaluate and/or refine strategies to disseminate and implement evidence-based practices (e.g. behavioral interventions; prevention, early detection, diagnostic, treatment and disease management interventions; quality improvement programs) into public health, clinical practice, and community settings. In addition, studies to advance dissemination and implementation research methods and measures are encouraged.
Compliance on medication and vaccines for children
Contraceptive use/non use