Deadline Extended for CSDE's Lightning Talks & Poster Session
Posted: 10/17/2017 ()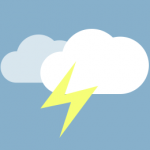 The deadline to apply for CSDE's Lightning Talks and Poster Presentation Session has been extended to October 20th! The event will take place on December 1, and is a great opportunity to practice presenting your research and receive feedback  from an interdisciplinary set of scholars.
Eight applicants will be chosen to present a poster of their research and give a short (~2 minute) presentation of their work to CSDE students and faculty. Students at any stage in the research process are welcome to apply.
You can submit your application through the following link: https://goo.gl/forms/zpY48pTjJM2SIqYo1
We look forward to seeing your submissions! Feel free to reach out to Christine Leibbrand (leibbrce@gmail.com) with any questions you might have.