Jacob Vigdor and Mark Long Evaluate Whether Seattle's Minimum Wage Works
Posted: 7/13/2017 (CSDE in the News)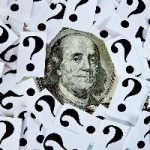 Jacob Vigdor and Mark Long, CSDE Affiliates and UW Professors of Public Policy, recently discussed the findings of the minimum-wage study they helped conduct.
Vigdor wrote an editorial for NY Daily News in which he qualifies parts of the study and suggests that the minimum wage might not be the best method for reducing income inequality in skilled service- and technology-oriented economies.
Long was interviewed by CNBC about the study's scope and implications. He notes that the latest hike from $11 to $13 might have been "too fast for businesses to adjust," but also cautions others from generalizing the data to other locales—the ways in which Seattle breaks down employment and wage data are fairly unique.
You can read Vigdor's column here and watch Long's interview here.
Affiliates