Center for Studies in Demography and Ecology
Sign up for CSDE Workshop on PAA Extended Abstracts!
Posted: 8/10/2021 (CSDE Workshop)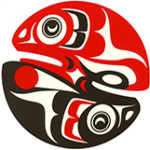 CSDE will be holding a workshop on Friday, August 20th on writing extended abstracts for the Population Association of American (PAA) annual conference, which is being held in Atlanta, GA this year! This will be a remote workshop on tips and tricks for writing extended abstracts and attendees will have the opportunity to have their extended abstract reviewed by a peer and a faculty member, as well as to review one of their peers' manuscripts. To participate, please fill out the sign up form by Tuesday, August 15th (Sign Up Form). Registration is limited to 15 participants.
PAA Extended Abstract Workshop
When: August 20th (Friday) from 10-11:30am
Where: Zoom (link sent to registrants)
Link to sign up: Sign Up Form
If you would like to receive feedback from a partner and/or faculty member, participants will send their extended abstracts to their peer review partners on September 7th and review their partner's extended abstract by September 14th. For questions, please contact Christine Leibbrand at cleibb@uw.edu.
Date: 08/20/2021
Time: 10 - 11.30 am
Deadline: 08/15/2021
Location: Virtual via Zoom