Tolnay Honored by SUNY Albany's Center for Social and Demographic Analysis
Posted: 10/25/2021 (CSDE in the News)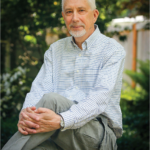 CSDE Affiliate and former editor of

Demography Stew Tolnay

 has just learned that the Center for Social and Demographic Analysis at SUNY-Albany has established the Stewart E. Tolnay Graduate Student Research Paper Award.  While Stew is UW Professor Emeritus and the S. Frank Miyamoto Professor of Sociology, he previously served on the faculty at SUNY-Albany.  Stew is a remarkable scholar with contributions in many areas, but notably in the fields of historical demography and the social demography of race.  Stew is also known for his remarkable mentorship of early career scholars, as well as some of the most timely and thoughtful guidance for senior scholars.  As editor of

Demography

(2010-13), he offered three years of carefully crafted and thoughtful editorial letters to numerous authors.  Many editors since have indicated Stew's standard as a high and worthy bar!

The award reads: The Stewart E. Tolnay Outstanding Graduate Student Research Paper Award is being established by the Center for Social and Demographic Analysis (CSDA) at the University at Albany, SUNY in honor of the contributions that Stewart E. Tolnay made during his leadership of CSDA. Dr. Tolnay brought significant national visibility to CSDA by being the principal investigator on the first center grant awarded to CSDA by the Eunice Kennedy Shriver National Institute of Child Health and Human Development about 25 years ago. This Award will be presented annually for the best graduate student research paper on the interrelationships among social, economic, and demographic variables.

Congratulations

Stew!  We're so lucky you returned to UW and CSDE! We've all benefited tremendously from your presence in our midsts!  Well-deserved!
Affiliates