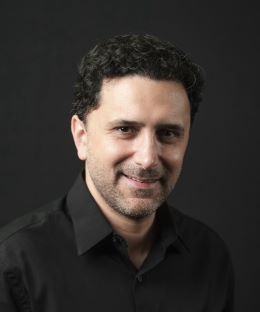 Ali Rowhani-Rahbar
Professor of Epidemiology; Bartley Dobb Professor for the Study and Prevention of Violence
University of Washington
Tel: 206-221-1602

website
---
CSDE Committees: Executive Committee Member
CSDE Research Areas:
Environments and Populations
Health of People and Populations
In the News:
---
Ali Rowhani-Rahbar is the Bartley Dobb Professor for the Study and Prevention of Violence, Professor of Epidemiology in the School of Public Health, Adjunct Professor of Pediatrics in the School of Medicine, Adjunct Professor in the Daniel J. Evans School of Public Policy & Governance, and Interim Director of the Firearm Injury & Policy Research Program, at the University of Washington. He evaluates community-based interventions, social programs, and public policies for their impact on multiple forms of violence with a particular emphasis on preventing firearm-related harm. His research on violence prevention has been funded by the Centers for Disease Control and Prevention, National Institutes of Health, Department of Justice, Arnold Ventures, National Collaborative on Gun Violence Research, Fund for a Safer Future, State of Washington, and City of Seattle. His more than 200 peer-reviewed publications have informed practice and policy locally and nationally. He received his MD from Mashhad University of Medical Sciences in Iran, MPH from Yale University, and PhD from the University of Washington. He completed his postdoctoral training at Stanford University and research fellowship at Kaiser Permanente Division of Research and the Centers for Disease Control and Prevention.