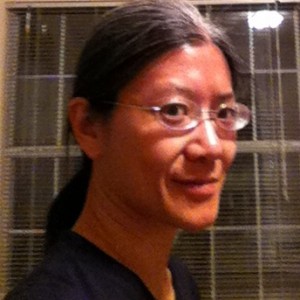 Annie T. Chen
Assistant Professor, Biomedical Informatics and Medical Education
University of Washington
Tel: 206-221-9218 Box: 358047

website

---
CSDE Research Areas:
Health of People and Populations
---
Due to Annie T. Chen's multidisciplinary background, she integrates methods and approaches from multiple fields in her research, leveraging text mining, visualization, and statistical techniques to better understand people's behavior and experience. One key area of research expertise is text and visual analytics, particularly in the extraction and visualization of concepts relating to behavior, social and psychological processes, and contexts (e.g. social, environmental). These types of concepts are different in nature than those that are typically extracted (e.g. medications, side effects, and diagnoses) in natural language processing of biomedical texts, and thus require the use of text mining and visualization techniques that are suited to related types of source data and constructs. She has developed systems that display text in novel ways to facilitate pattern discovery, and interactive visualizations based on social media and the rich set of data that we collect from digital interventions, to provide insight about user experience and behavior.
Other than Chen's methodological interest in data mining and visualization methods for the discovery of behavioral, social, and psychological processes and contexts in text, she is interested in how people's understanding of a subject forms, and how this changes over time. Most of the subjects that she speaks of are primarily from the health domain, such as "health", "illness", "well-being", though she is also interested in examples from history. Knowledge formation, representation, and diffusion is a process that has tremendous impacts on our lives, over vast spaces and geographical boundaries. She hopes that her research can contribute to improvements in our endeavors as a society to empower people with knowledge that they can use to better their lives.