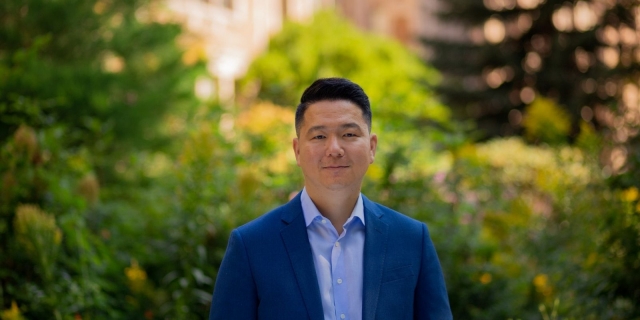 Youngjun Choi
Ministry of Health and Welfare of the Republic of Korea
website
---
CSDE Research Areas:
Health of People and Populations
Wellbeing of Families and Households
---
Technology has an impact on our health. But what impact does it have on healthcare? This is the question that Youngjun seeks to explore in his dissertation. On the one hand, Youngjun sees the potential of Information and Communication Technologies (ICT's) as an advanced means in the social service delivery system. But on the other hand, he understands that many caregivers will not benefit from such services because they lack internet access and computer skills.
To carry out his research, Youngjun draws upon theories on the digital divide, social support, and cognitive enrichment to examine the impacts of ICT's on health and psychological well-being among older Americans. Specifically, he hopes to identify the influential factors in the digital divide among older adults, the benefits of the digital life on psychological outcomes, and the impact of cognitive stimulating activity on older adults participating in digital life.
For having been part of the Aging with Pride Study, the first nationally funded longitudinal study to examine the health and well-being of LGBT older adults, Youngjun hopes to push his research forward, so that it will contribute to the Grand Challenges for Social Work by harnessing technologies for social good.