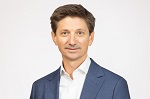 Gregg Colburn
Assistant Professor, Real Estate
University of Washington
Box: 355740

website
---
CSDE Research Areas:
Wellbeing of Families and Households
In the News:
---
Gregg Colburn is an assistant professor of real estate in the University of Washington's College of Built Environments. In his research, Gregg studies housing policy, housing markets, housing affordability, and homelessness. Gregg is the author of the forthcoming book, Homelessness is a Housing Problem (University of California Press, 2022). Gregg is also actively engaged with policymakers, nonprofit organizations, and housing developers on matters related to housing and homelessness in the Puget Sound region.

Gregg entered academia after spending the first seventeen years of his professional life in the private sector. He received his Ph.D. from the University of Minnesota's Humphrey School of Public Affairs. Gregg's additional academic training includes an M.S.W. from the University of Minnesota, an M.B.A. from Northwestern University's Kellogg School of Management, and a B.A. in Economics and Management from Albion College. Gregg enjoys teaching courses in economics and finance at both the graduate and undergraduate level.