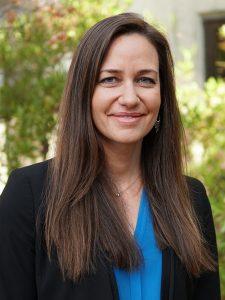 Alison Fohner
Assistant Professor, Epidemiology
University of Washington
Box: 357236

website
---
In the News:
---
Alison Fohner is an Assistant Professor in the Department of Epidemiology and Associate Director of the Institute for Public Health Genetics at the University of Washington. As an epidemiologist with multidisciplinary training in genomics, pharmaceutics, bioethics, and data science, she is passionate about identifying sources of individual variability in biomarkers and disease risk, and translating those discoveries into better therapies and population screening. The setting for her research is primarily the Cardiovascular Health Study (CHS), where she has conducted several epidemiologic investigations over the past several years, primarily focused on outcomes related to dementia and cognition.
She is the PI of a K01 grant from the National Institute for Aging focused on identifying plasma proteomic biomarkers associated with cognitive decline and dementia within the CHS cohort. She is also leading efforts within CHS to assay circulating amyloid beta and phosphorylated tau levels in relation to incident dementia and cognitive decline.
In addition to her work with the CHS, she partners with communities in the Yukon Kuskokwim River Delta of Alaska to answer community-driven questions. These questions have included evaluating the influence of diet-derived poly-unsaturated fatty acids on vitamin D levels and drug metabolism, and studying how the transition away from traditional Yup'ik diets is influencing health outcomes. She is passionate about interdisciplinary research that leverages diverse expertise to answer pressing questions in population health.