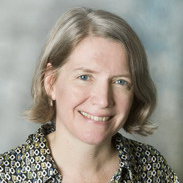 Susan Graham
Associate Professor, Medicine and Global Health; Adjunct Professor, Epidemiology
University of Washington
Tel: 206-221-8435 Box: 359909

website
---
CSDE Research Areas:
Demographic Measurements and Methods
Health of People and Populations
Wellbeing of Families and Households
In the News:
---
Susan Graham a trained clinical epidemiologist who has led and collaborated in numerous research projects related to HIV prevention, care, and pathogenesis since 2004, with over 120 publications in peer-reviewed journals. She is also an infectious diseases specialist with over 15 years' experience providing HIV care and prevention services, including antiretroviral therapy (ART) and pre-exposure prophylaxis (PrEP), to patients in the United States and in Kenya. Graham has experience conducting mixed methods research on HIV and mental health, contributing to community-based initiatives to improve care for vulnerable and key populations, and developing and testing interventions to improve health outcomes including ART adherence and HIV test uptake. Her research has included the development of new measures and methods, and generated new data and evidence to support population science. Graham has mentored a number of clinician scientists and trainees in the fields of epidemiology, global health, and psychology.