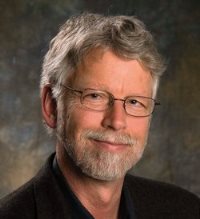 James Gregory
Professor, History
University of Washington
Tel: 206-543-7792

website
---
CSDE Research Areas:
In the News:
---
James Gregory is a professor of History and the Harry Bridges Chair and Director of the Center for Labor Studies. His research examines issues of migration, race, radicalism, and labor in the United States. He is the author of numerous articles and essays and two prize winning books on internal migration: The Southern Diaspora: How the Great Migration of Black and White Southerners Transformed America (2005) and American Exodus: The Dust Bowl Migration and Okie Culture in California (1989).
Current projects include two studies of American radicalism: (1) Upton Sinclair, the EPIC Movement, and the Twilight of American Socialism that traces a critical turn in the organizational and electoral prospects of the American Left; (2) Red Seattle: Radical Generations from the Knights of Labor to the WTO that explores the challenges of continuity and socialization faced by the American left in the 20th century. Also ongoing is the Seattle Civil Rights and Labor History Project, an online public history project that explores the long history of segregation and civil rights activism in the Pacific Northwest.