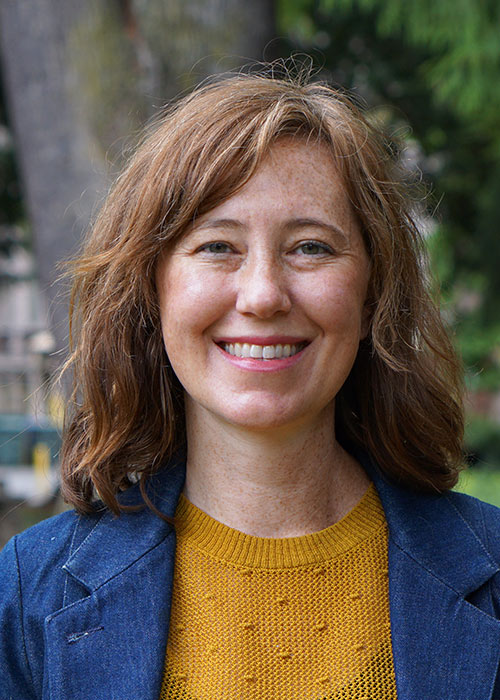 Jessica Jones-Smith
Associate Professor, Health Services & Epidemiology
University of Washington
Tel: 206-685-4579 Box: 353410

website
---
CSDE Committees: Executive Committee Member
CSDE Research Areas:
Environments and Populations
Health of People and Populations
In the News:
---
Dr. Jones-Smith is an associate professor in the departments of Health Systems and Population Health and Epidemiology and a core faculty member of the Nutrition Sciences Program. She is an epidemiologist, health policy researcher, and population heath scientist with expertise in social and structural determinants of weight-related health. Specifically, her research focuses on investigating upstream drivers of nutrition-related health inequities and follows three main lines: 1) Identifying the Health Impacts of Policies that Address Social and Structural Determinants; 2) Rigorous Evaluation of Nutrition Policies Aimed at Improving Dietary Intake and Population Health; 3) Identifying the role of economic and community resources, including food environments, in weight-related health.
Her research is interdisciplinary and is focused on obtaining actionable results to address upstream social factors, contexts, and policies that influence population health. Her research has been funded by diverse sources including the National Institutes of Health, Center for Disease Control and Prevention, Robert Wood Johnson Foundation, and the City of Seattle.
Related to the work of the Center for Studies in Demography and Ecology, Dr. Jones-Smith is a population health scientist and has repeatedly received support from the Population Dynamics Branch of the Eunice Kennedy Shriver National Institute of Child Health and Human Development for her research, including a fully funded 2-year traineeship with the Carolina Population Center as a doctoral student, a K99/R00 Early Independence Career Award, and most recently an NIH R01 award.
Dr. Jones-Smith has a Masters of Public Health from the University of California, Berkeley, a doctorate in Nutrition Epidemiology from the University of North Carolina at Chapel Hill and post-doctoral training in health inequities and causal inference.