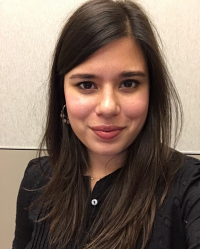 Monica Keith
Assistant Professor, Anthropology
website
---
In the News:
---
As a biological anthropologist and data scientist, I research local health ecologies and biosocial determinants of health across globally diverse populations. I work with three ongoing field projects in Dominica, Bangladesh, and Argentina researching longitudinal health and child growth outcomes in minoritized and Indigenous communities, and I have also recently begun researching maternal health disparities in the US.
I look forward to continuing and expanding my research in the Caribbean, Bangladesh, and the Americas at Vanderbilt and connecting with other scholars in CLACX, VUMC, and Evolutionary Studies. I also look forward to teaching topical courses in health and human biology as well as methodological courses in data science and statistical inference with both practical and theoretical applications.
It's really a fruitful time to research health anthropologically and to critically consider how we measure and conceptualize health in biosocial contexts. We're richer in data than ever before, and there's a lot of opportunity for innovation and collaboration across the social, health, and life sciences to improve health equity.