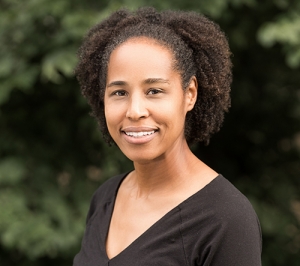 Karin Martin
Assistant Professor, Daniel J. Evans School of Public Policy and Governance
University of Washington
Tel: 206-685-8927 Box: 353055

website
---
CSDE Research Areas:
Wellbeing of Families and Households
In the News:
---
Karin D. Martin is a crime policy specialist whose areas of expertise are monetary sanctions, racial disparities in the criminal justice system, and decision-making in the criminal justice context. These issues come together in her current projects, which examine the use of money in punishment (e.g., fines, fees, restitution, etc.).
She is currently co-PI in a five-year research project examining the use of monetary sanctions in eight states and she has given testimony on the issue of criminal justice debt to the New York State Assembly and to the United States Commission on Civil Rights.
Karin studied Psychology at Stanford University and worked in the non-profit sector in the San Francisco Bay Area before attending University of California, Berkeley where she earned an MPP, an MA in Political Science, and a PhD in Public Policy. She was a post-doctoral scholar in the Psychology Department at UCLA where she was also a Fellow with the Center for Policing Equity. She was Assistant Professor of Public Management at John Jay College of Criminal Justice and The Graduate Center of the City University of New York (2013-2017) and was a Visiting Professor at the Goldman School of Public Policy at the University of California, Berkeley, in 2016.
Her work has appeared in Annual Review of Criminology, Social Issues and Policy Review, Law and Human Behavior, and Journal of Social and Political Psychology. She has been a Fellow at the Center for Research on Social Change at UC Berkeley, a Berkeley Empirical Legal Studies Fellow, a National Science Foundation-funded Fellow in the Integrated Graduate Education Research and Training (IGERT) Program in Politics, Economics, Psychology, and Public Policy, and was a 2009 RAND Summer Associate.