Center for Studies in Demography and Ecology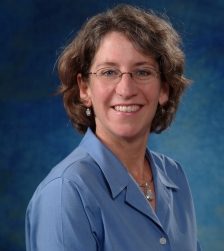 Mary Kay Gugerty
Nancy Bell Evans Professor in Nonprofit Management, Evans School of Public Policy and Governance
University of Washington
Tel: 206-221-4599

website
---
CSDE Research Areas:
Environments and Populations
Wellbeing of Families and Households
In the News:
---
Mary Kay Gugerty's research interests include economic development, Africa, collective action, public goods provision, nongovernmental organizations, organizational networks and public health, health interventions and delivery, place and opportunity, international development, nonprofit and public management, and program analysis and evaluation. Her work follows two themes. In the first, she studies the emergence, structure and content of certification and accreditation programs among nonprofits and NGOS globally. In 2010 she published two co-edited volumes with Aseem Prakash (UW-Political Science) related to this topic: Voluntary Regulation of Nonprofit and Nongovernmental Organizations: An Accountability Club Framework, and Advocacy Organizations and Collective Action. Both volumes were published by Cambridge University Press. In addition, her article with Aseem Prakash, "Trust but Verify? Voluntary Regulation in the Nonprofit Sector" won the best paper award for 2010 from the journal Regulation and Governance. In 2010 she also edited a research symposium on this topic in Nonprofit and Voluntary Sector Quarterly. In 2011 she was awarded a grant from NSF for continued work in this area.