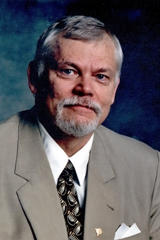 David Swanson
Professor Emeritus, Sociology
University of California - Riverside
website
---
In the News:
---
Throughout his career, David Swanson has concentrated on applied demography while also keeping up with academic demography. He served on the U. S. Census Bureau's Scientific Advisory Committee for six years and chaired the group for two years (2004-10, 2009-10). He also has served as Secretary-Treasurer of the Southern Demographic Association (1995-7 and 2003-7); and the editor of Population Research and Policy Review (2004-7).
Swanson has produced over 100 refereed sole- and co-authored journal articles and nine books, mainly dealing with demography, especially methods for doing small area estimation and forecasting. He also has edited or co-edited four additional books and Google Scholar shows more than 5,500 citations to his work. During the Spring and summer of 2020, Swanson wrote 20 articles on the COVID-19 Pandemic for Northwest Citizen. With Peter Morrison, he wrote "Sanctuary Cities Get a Census Bonus," an op-ed piece that appears in the 16 July 2019 issue of the Wall Street Journal.
In addition to being a Fulbright specialist in Demography, he has received two Fulbright awards and more than $2.3 million in grants and contracts. Among other professional recognitions, he: (1) served as a "summer at census" scholar in June, 2019, U.S. Census Bureau; (2) received the Terrie award in 1999 and again in 2016 for presenting the best paper in state and local demography at the annual conference of the Southern Demographic Association; and (3) received a Vice-Presidential "Hammer Award" in 1998 for work on the development of the Census Bureau's American Community Survey.  In addition to UC Riverside,  other positions he has held include serving as a course developer and an instructor for the Penn State online MPS degree in Applied Demography. In the Fall of 2018, he was visiting professor at Aoyama Gakuin University in Tokyo.